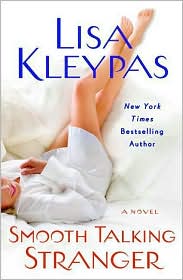 Smooth Talking Stranger by Lisa Kleypas
In Stores Date: March 31, 2009
Synopsis
Jack Travis leads the uncomplicated life of a millionaire Texas playboy. He makes no commitments, he loves many women, he lives for pleasure. But no one has ever truly touched his heart or soul. Until one day, a woman appears on his doorstep with fury on her face and a baby in her arms. It seems Jack is the father and this woman is the baby's aunt. The real mother abandoned the child to her more responsible sister. And now, Jack is being called upon to take responsibility for the first time in his life.With delicious romantic tension, characters so real they walk onto the page and into your heart, Lisa Kleypas delivers the kind of novel that makes you laugh, love; cry and cheer.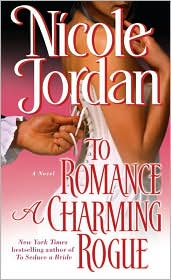 To Romance a Charming Rogue by Nicole Jordan
In Stores Date: February 24, 2009
Synopsis
The bold games of passion play out with delicious consequences in this fourth novel of Nicole Jordan's seductive new series, The Courtship Wars.Two years ago, lively beauty Eleanor Pierce spied her dashing betrothed, Damon Stafford, Viscount Wrexham, with his former mistress and furiously ended their engagement. Now the charming rake is back in London, meddling in Eleanor's affairs, bent on thwarting her new suitor. And when Damon's intoxicating kisses rekindle her deepest longing, Eleanor loses her heart . . . again. But as she has no intention of allowing history to repeat itself, she embarks on a plan of tantalizing seduction, vowing to tame the rogue before she surrenders to his wicked, willful desires.Determined to stop another man from wooing and winning the woman he loves, Damon knows that claiming Eleanor's heart is all that matters. But this scandalously bold beauty means to beat him at his own game of romance–a game he is ready and willing to lose.
Branded By Fire by Nalini Singh
In Stores Date: July 7, 2009
Read Excerpt here: http://www.nalinisingh.com/branded.html



Warning: It's HOT!