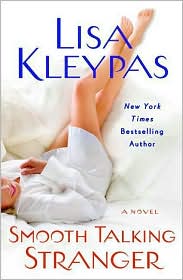 Lisa Kleypas' Smooth Talking Stranger was a surprise for me. Her third contemporary romance novel featuring Jack Travis was a thrill for me to read. I loved reading about Gage Travis in her first contemp novel, Sugar Daddy, a couple of years back. Blue Eyed Devil, the 2nd book with Haven Travis was good but not as memorable. I was very glad to meet Jack Travis and seen that even though he acted as a playboy in the previous book, he was just trying to find the right woman for him.
Ella Varner is the heroine and she just twists Jack in all different knots. It's good to see someone not falling all over Jack because he's handsome and rich.
Delightful fantasy to read about. Considering I live probably 20 minutes from the book's setting.
{ 0 comments }